Start Your Transformation Today
and Be
The Entrepreneur
You Always Wanted To Be!
Do you have a business idea that has remained just an idea over a period of time?
Are you stuck in your business, not growing or are you just making minimal money?
You need to change something, but you don't know what to change.
When I started using these 3 ingredients, my business began to grow.
WITH THE PROPER GUIDANCE...
YOU CAN TURN YOUR BUSINESS OR BUSINESS IDEA INTO
A PROFITABLE BUSINESS

!
If you are passionate about starting a business, but feel stuck and confused about how to make it happen? You're not alone!
In 3 days, 1 hour each day full of impact, you will leave with the resources and information you need to turn your business around.
INTRODUCING
"BEYOND THE KITCHEN" BOOTCAMP
Where bucks, beauty, and boss go hand-in-hand.
Starting 3 days with 2 sessions to choose from.
1 pm - 2 pm MST or 6 pm - 7 pm MST
All sessions will be conducted via Zoom.
ENTER THE REALM WHERE YOU CAN
Level up your skills
Increase your financial freedom
Use your power to be your own boss
Discover a whole new version of yourself
Make no mistake; this is not about following the kitchen status quo or settling for second best. It's about taking control of your life and stepping into uncharted territory with full conviction, knowing that you have everything you need to succeed and build an empire.
DAY 1
WHAT WILL YOU GAIN
Structure and direction to your daily life so you can make progress towards achieving your goals.
Clarity and purpose to guide your journey, identify your goals and develop strategies for achieving them.
Revelation on what's missing and how to unlock the possibilities that lie ahead.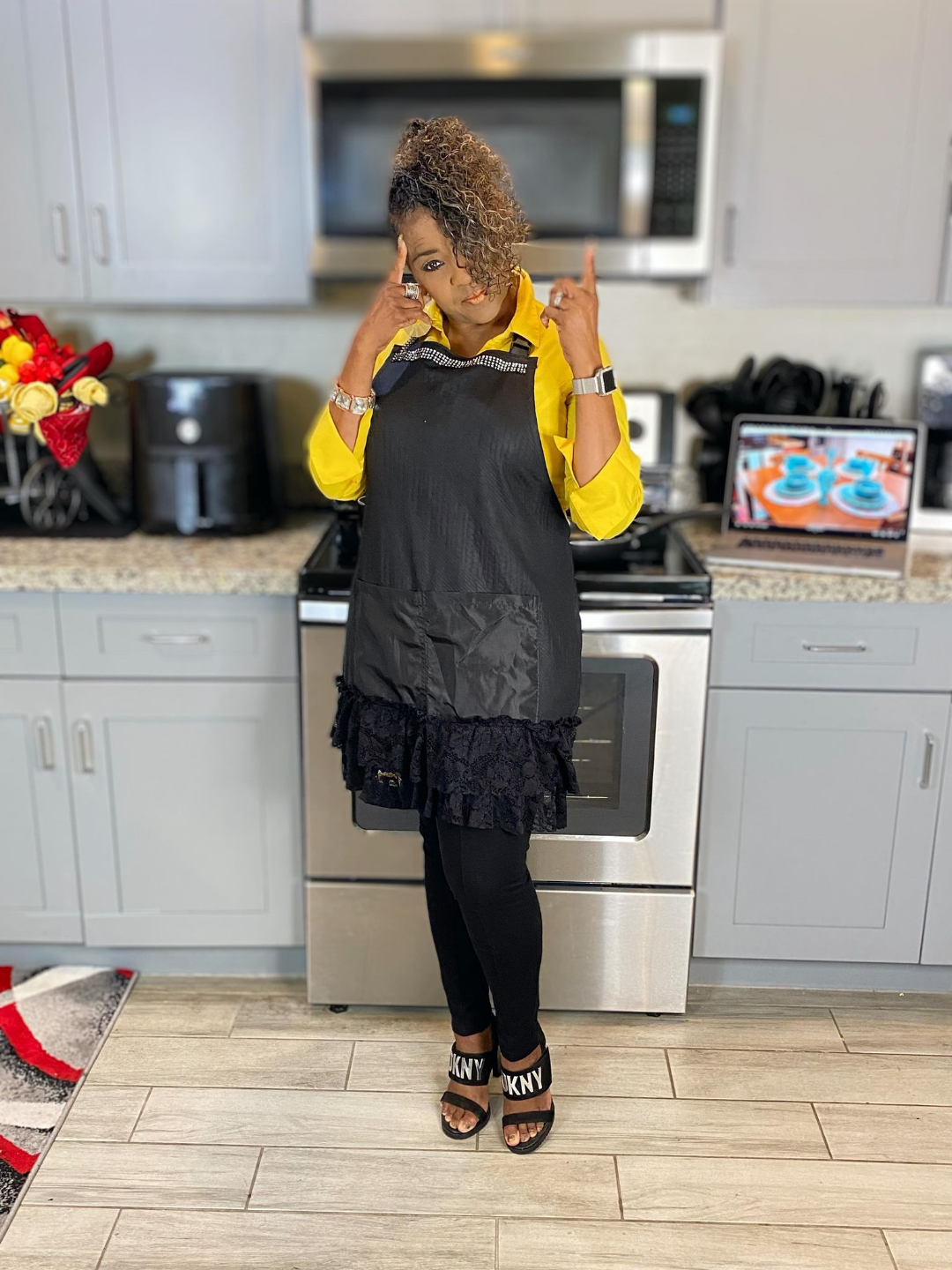 DAY 2
WHAT YOU WILL GAIN!
Many of us have lots of ideas that we want to pursue but are unsure which avenue to take, and which one will make enough money to support our dreams.
If you are at the beginning stages of your business or adding another service, with an emphasis on understanding which avenue to pursue in today's market, you'll
Gain valuable insight
Leave with steps and the skill to properly assess which avenue is best for your business
Gain clarity of "Which Car" you will drive to get to your destination.
DAY 3
WHAT YOU WILL GAIN!
An opportunity to create your story using my 3-step simple process to turn your story into profit.
Become crystal clear on the goals you want to achieve and the impact you want to make.
Finally, mastering storytelling techniques to capture the attention of your target audience will help you make an impact with your message.
Let's get started today and turn that dream into reality.
LIMITED TIME BONUS
HOW TO RECREATE YOURSELF EBOOK
INSIDE THE EBOOK
Fitness - Is developing a lifestyle of eating healthy and physical exercise.

Fashion - Are you confident in the way you look? When you walk into a room, do people take a second look at you?

Finances - The best way to have control over your money is to control it first.

Faith - Refuse to look at the circumstances, what you see is temporal, and what you don't see is eternal.
HEY, I'M DEBRA
My name is Debra, better known as Debra The Transformist. I'm the founder & CEO of Total Transformation & Empowerment and 4Fs Academy where we train women in Leadership, Business, and Lifestyle through a journey of Fitness, Fashion, Finances, and Faith.
We work with Women that have a dream and feel like they are stuck. They have lost confidence, and hope in fulfilling their Dreams. We believe when women feel amazing they will succeed in every area of life. Women leave our 4 F's 4 Success program and academy with the confidence they need to build their own empires.
WHY BEYOND THE KITCHEN?
"Beyond the Kitchen" gave me the opportunity to create a lifestyle where I can make as many bucks as I desired to make, by entering into the entrepreneurship world and being my own boss. It's been over 3 decades now, I'm still married to an amazing man of 38 years, we've raised 6 children, proud grandparents of 17, and 5 great grands. I've created and built several companies, made lots of mistakes, and made lots of money. From going through the process to get to my promise, I've created a fail-proof system that I share at "Beyond The Kitchen-Boot Camp."

"Beyond the Kitchen" is a place that will inspire you to push past boundaries, expand your territory and create something new or leverage your present company. Are you ready to discover what opportunities and possibilities await you outside of your kitchen? Then you are about to embark on an incredible journey, into the depths of making as many bucks as you desire. Let your beauty, creativity, passion, and ingenuity collide into one powerful boss that you already are.

So, what are you waiting for? Let's get out of the kitchen, dive right in and unlock what lies beyond the kitchen! There is limited space so register today. What happens when you don't move quickly, someone else takes your space at the table, don't let that happen to you!
Join us! Boot Camp begins on the. All sessions will be conducted via Zoom.
GET INSTANT ACCESS TO
BEYOND THE KITCHEN BOOTCAMP
This boot camp will help you breathe new life into your business.
Starting 3 days with 2 sessions to choose from.
1 pm - 2 pm MST or 6 pm - 7 pm MST
All sessions will be conducted via Zoom.